"Paint your ass off all day. Adventure hard every night."
BTP Painting fantasy camp is where you come out and live in a beautiful home for five days and come down the studio to rub shoulders with BTP artists. You will paint your stuff side by side with a veteran painter who will give you tips and guide you if you want.
You show up on day 0 (usually a Sunday) or day 1. I will pick you up at the airport if you need it. Or you can get a rental car (recommended). You will settle in at the BTP house for a good night's sleep. You'll need it because it's going to be big week! We'll go shopping and stock the pantry and fridge.
The usual stay is Monday through Friday.
The BTP house is a rental home, available to us through a business associate of the studio. It's two stories with three bedrooms up top. One is a master with a private bath, and the other is common for the other two. Downstairs is the living area.
You can come to the studio every morning whenever you want. Depending on your schedule we will match you up with a veteran painter or two. You'll have a table set up nearby and you'll paint your own miniatures that you bring. We will show you the ropes, fill in what you want to learn, and/or help you up your painting game to the next level. You'll be part of the regular flow of studio life: hanging out with the guys, playing some pickup games, going out to lunch, and of course a ton of painting, assembly, and conversions.
You will have access to our bitz wall. That's a lot of bitz. As long as it's not unusual stuff you can just stuff handfuls in your pockets.
If you want, you can have up to two games with staff of your choice. I can't guarantee that a certain staffer will be available or willing, but we'll do what we can. And of course pickup games. If you want, you can have at least one published Batrep on our Youtube channel.
Plug your product! If you have something that you make or do, you can make arrangements ahead of time to get us to put it on the Youtube channel. This could mean some really good exposure for your stuff. This isn't a guaranteed aspect. It has to be discussed beforehand.
I will be at the BTP house with you (and a friend and maybe some others). I am happy to drive you to and from the studio. It's only five minutes away. It's walking distance (thirteen blocks) or a bike ride.
Optional Items:
1) If you want I can mentor you. That's exercises for your brain aimed at upping self-perception and looking at things a new way.
2) I go to work out almost every day. http://www.provo.org/community/recreation-center
3) We will provide you a BTP paint kit with sixty paints (+$170) and in a hardwood box (+$60)
4) You will have the same discount as BTP staff while you are here– basically access to our wholesale accounts
5) You can interview as a BTP artist (this is done on the last day) Maybe you'll get a job here.
D&D
I'll be your DM.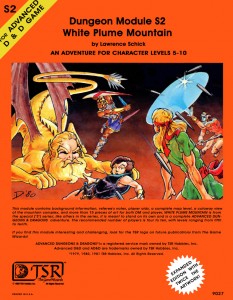 Now, if you want you can add this to your experience. I will run you and a few other guests (up to four) through a D&D adventure. With this upgrade you get a custom miniature of your character (you only need to pick and supply your base miniature, we do the conversions, basework and painting).
The other people might be people you know or maybe other guests.
I will run four sessions each 3-5 hours each. This is pure miniatures and terrain. The full talent and resources of the BTP studio are behind this adventure– terrainscapes, dungeon tiles and of course a TON of painted miniatures. Stuff that will make you say WOW when it hits the table.
D&D is held at the BTP house and/or the studio. Wherever feels best.
Let's pick a module and get some characters rolled up!
Costs
Three day stay Artist package $450
Five day stay Artist package $750
Five day stay with D&D added on top $950
Bring a friend! For a pair (friend or couple) to share a room and save $50 EACH!
Book a month or more ahead of time and get another $50 off!
Dates
I can adjust the dates to suit a particular individual or group.
M-F January 5-9
M-F January 26-30
M-F February 2-6
Other stuff
Utah is quite beautiful in winter. There are a ton of other things to do, including some world-class skiing.