Miniature Painting
Beginning of Miniature Painting
I started miniature painting in 1996 and loved every second. Self-taught, I would show up at the game shop every week just to show off my work. I couldn't get enough. Sometimes I would get up at 3am just to catch a few hours of painting before going to work.
In 2003 I started miniature painting for hire, working around my other job as a teacher. Right around this time my father passed away. He urged me to pursue my dreams and without delay. And so I did.
In 2004 Blue Table Painting was born. In the following nine years we moved through a succession of studios and built up to now twenty dedicated workers. We have completed over seven thousand projects.
Blue Table Painting is the most prolific and notable painting studio in the world. We have blazed a trail in a previously untamed industry.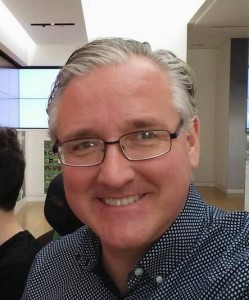 Long History
Blue Table Painting is a pioneer of the emerging miniatures painting industry. We have brought reliability and professionality to a service that barely even existed eight years ago.
I started painting miniatures in Oregon the year 1997 with the purchase of some metal Eldar Aspect Warriors. I loved painting and taught myself. I picked up Tyranids and then branched into Warhammer Fantasy. My gaming group needed a game store and a place to play so I opened a shop in 1998 which I ran for a few years. I then graduated from college with a degree in Spanish and started teaching in California. All this time I painted like a fiend, at one time owning as many as eight armies.
In late 2003 my father was diagnosed with terminal cancer. We talked a lot those last three months and in particular he encouraged me to pursue my dreams because you never know when the end will come. Don't wait. With a few commissions under my belt I quit my secure teaching job and started miniature painting full time in January 2004.
While attending Games Day Seattle a Wood Elves army that I painted for a friend took Player's Choice (the miniature painting award). My wife and I applied online for a home loan which at the time were being dispensed like candy. We got approved and with the ability to go anywhere we wanted finally settled on Spanish Fork, Utah. My wife has a lot of family out here. We moved our two young children into our new home and by 2008 added two more darling kids.
I started in a small office upstairs and then into a succession of studios all downtown Spanish Fork.
In 2011 we renovated a lovely old building in the downtown area. I found out after starting in on the project that the building had been eyed by the city for condemnation and repurposing as a parking lot. We saved this lovely edifice and made it beautiful again, restoring it above its former glory. The mayor came to visit and thank us for our positive impact on the community. In 2016 we moved to Salt Lake City, a major metropolitan area with a rich depth of artistic talent.
Blue Table Painting has grown in a logical and measured pattern. At first I had just a few part-time workers then built up two or three new positions a year. At this time we have twelve skilled workers who each contribute to the BTP experience for our clients. We are able to take on projects large and small with unmatched reliability. We handle workhorse army-size project done affordably as well as high-end boutique collections.
Miniature Painting